Lake City RV resort doesn't quite live up to the "resort" part of its name, but it is a very cozy little RV park that we both quite enjoyed in northern Florida. It also heralded relief from the sky-high prices found in southern Florida.

We Paid: $36 per night for 2 nights
Discounts Used: Good Sam
Address (GPS Link): 3864 North US Highway 441 Lake City, Florida 32055
Website: lakecityrvresort.com
Amenities List: Power, Water, Sewer, Rec Room, Wireless, Cable TV, Bathrooms, Showers, Cabins, Tent Camping, Propane, Horseshoes
Rating: 4 of 5 stars
Best Features
Pretty grounds

Comfortable facilities
Worst Features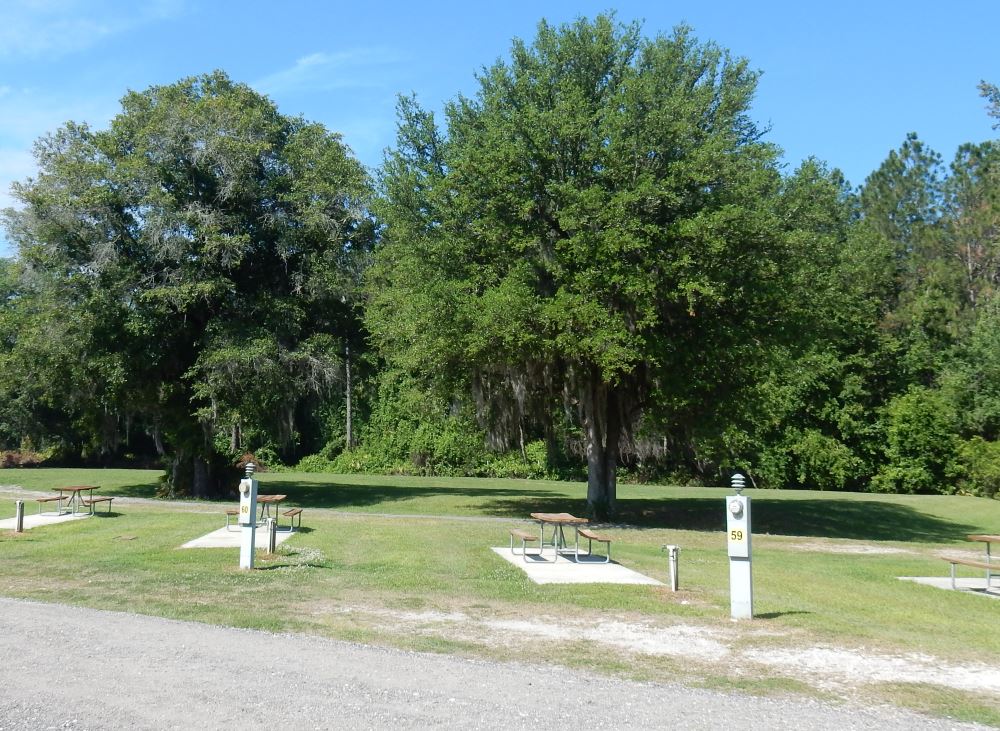 The Details
We found Lake City RV Resort to be big on charm. It is a small park with a lot of greenery including many large trees, lush lawns, and small lily ponds. The overall feeling is that of a cozy little camping spot secreted away in the suburbs. There is just a bit of road noise from a nearby highway but not so much that you can hear it from inside your RV.
Lake City doesn't live up to the resort name in my estimation since it has no pool or other premium amenities. A horseshoe pit is about as deluxe as it gets here. The clubhouse, bath, and showers are very nice, however. They clearly did a remodel recently and the results are very warm and inviting. The pads are mostly dirt or grass, but we found them to be fairly level. The parking spots are pretty close to one another. We didn't run into any problems but set between two large motorhomes with pull outs, there was not a lot of room to spare on either side.
We didn't try out the wireless here but unlike much of Florida it is free and so is the Cable TV. Considering their price is also down to earth compared to most of the places we have camped, I'd say they qualify as something of a bargain by Florida standards. That is likely because their location is not near any significant tourist attractions. That said, there is a national forest near by which includes a historic civil war battlefield so there are things to do.
At night, the ponds play host to a number of frogs and insects that sing quite melodiously as the sun sets. The only down side is that to enjoy their serenade you must brave the brazen mosquitoes here. My attempt at evening exploration earned me quite a few bites.
All said and done, I give Lake City RV Resort a solid recommendation. I would absolutely stay here again.