Buying an Airstream can be a big purchase. They are one of the most expensive travel trailers you can buy and they hold their value better than all other brands. Making sure you get the best price possible could save you quite a bit of money.
How much should you pay for a new Airstream?
For the best price, you are looking to get from 20%-30% off the MSRP. I suggest 15% off MSRP as the minimum you would be willing to accept. A discount closer to 30% is only going to happen if the dealer is a bit desperate for some reason, but it is possible.
How much should you pay for a used Airstream?
That is much more complicated than with a new Airstream. Basically, anything is possible. The condition of the Airstream is the biggest factor, but the motivations of the seller can be very important as well. Look for the one you want and use this guide to negotiate for the best price.
Buying from a Dealer
Airstream dealers are always going to try and make the most profit they when selling you a trailer. They want to get the highest price they can from you for a given trailer yet still make the sale. Generally, this means you aren't going to get any amazing bargains, but dealers will have a very good selection and can provide you with helpful advice and services an individual seller cannot.
Picking a dealership
Airstream dealers are not part of the Airstream company. They are independent businesses that have a relationship with Airstream to buy and sell their trailers. Anyone selling new Airstreams is as close to an official dealer as you can get. There are three factors to consider when picking a dealer: reputation, location, and selection.
To find dealers in your area you can google for them, or try Airstream's dealer finder page. Generally, the close the dealer is to where you are based out of, the better it is for you. You may need to make a few trips there to shop, negotiate, buy, pick up, and service your Airstream. Being close by also means you have more leverage because it costs you nothing to walk away from a bad deal.
Checking the dealer's reputation through any of the usual review sites can be helpful in avoiding disappointment. Keep in mind most dealers have a sales department and a service department. Sometimes one is good while the other is not. Actually read reviews, especially the bad ones to see if there are specific problems to watch out for.
Finally, there is the selection. The bigger the selection on the dealer's lot, the more likely you will find a good deal on the Airstream you want. Keep in mind that many dealers can and will try to find something for you if they don't have it, though this can come at a premium cost. Getting rid of the inventory they have is often more a priority than ordering custom rigs for folks so you have a bit less bargaining power.
Your Salesperson: First Contact
At a dealership, you are going to be dealing with a professional salesperson. This person is generally going to be very friendly but they are not your friend. Their goal is to get the highest price they can and to close the deal with you as quickly as they can. Your mission is to get the Airstream you want, at as low a price as you can manage.
Generally, when you arrive at a dealer a salesperson will come by to speak with you. Next, you tell them what you are looking for and they show you trailers and prices. You should have a few goals while you have a look.
Get a good look at what is available and figure out what you like
Note down the models and prices in a notebook or mobile device for later
Get an idea of whether you like your salesperson or not
Ask about any special promotions, sales or RV shows coming up soon
Don't buy anything
If you liked your salesperson, I suggest you try to build a sales relationship with them. Get their card, learn their name, and promise you give them first dibs on selling you an Airstream provided the price is right. Tell them you are not ready to buy today but need to have a discussion based on what you saw today and to do some research.
If you didn't like your salesperson, this is a good time to part ways. Next time you hit up the dealer, ask for someone else. You really want to avoid any sales person that seems dishonest, overly pushy, or whom you find intimidating.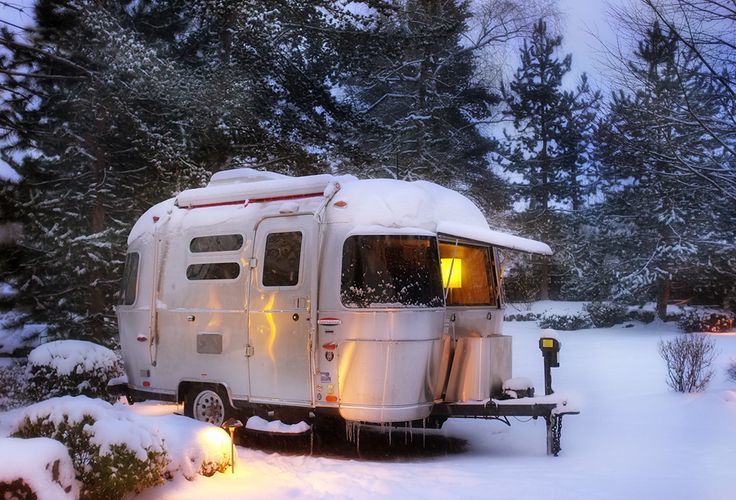 Doing your homework
Armed with a list of the models and options you really liked and the prices they were offering while you were at the dealership, you should embark on some discussion and research. Talk or think about what you really want in a trailer, what is essential, and what is a nice to have. Also, figure out your financial options. Decide what you can afford and how you want to pay for it.
If you are going to need to finance your trailer it is best to investigate what financing options you can get independent of the dealer. Call your bank and see what they have on offer. Do some internet research and see if you can find a better deal elsewhere. Getting pre-approved for something in the price range you are looking at can really help. Some dealers offer decent financing but they will be looking to make a cut of it if they can so don't let them be your only option.
Head over to the Airstream website to find out what the MSRP is for the models you looked at. Keep in mind options can change prices a fair bit. Google for other's selling the same trailer and see what they list it for. If you are dealer shopping, stick to dealer offers for comparison. Make note of the best prices you find and where they are offered. Pretty much no dealer is listing their bottom price on the trailer sticker or online.
If you know the trailer you want, decide what price you want to get and write it down. This is going to be your starting point for negotiations on the price the next time you talk to your salesperson.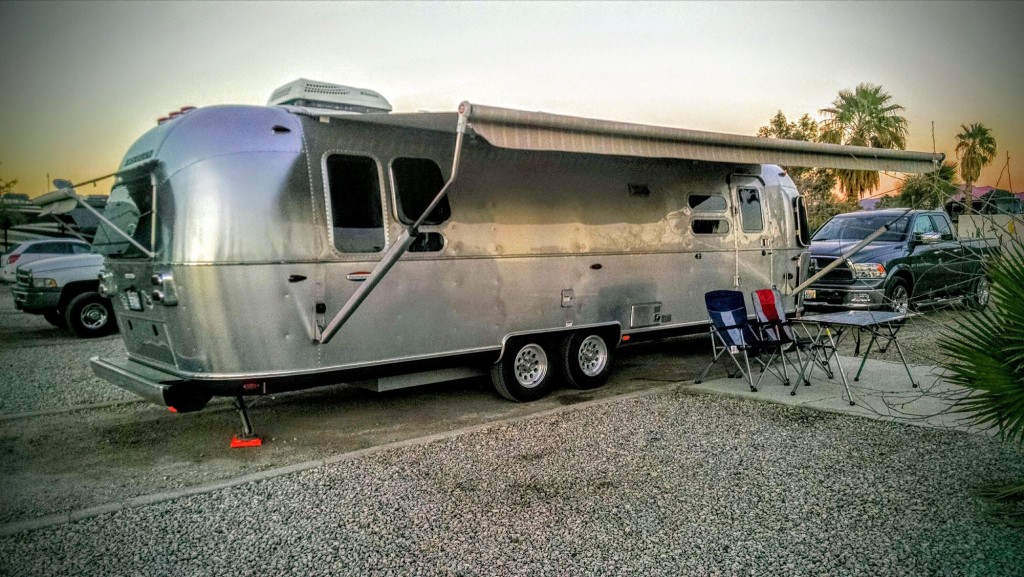 Prepare for Negotiations
When you are ready to negotiate you need to be ready to buy. It is a waste of your time and the salesperson's time to dicker over price if you aren't ready to commit to the deal. That doesn't mean you have to have the cash on hand or the loan pre-approved, but you need to be ready to move on getting the money or the loan soon after the deal is made.
That doesn't mean you are determined to buy. Your main leverage with the salesperson is your ability to say no and walk away. If they know you are willing to not buy and to wait for a better price, they are more motivated to go as low as they can. Tell them up front you are ready to buy, but also able to wait if you can't make a deal.
Timing can be important. Dealers are most motivated to sell when new models are coming on the lot. Any models from last year will depreciate quickly so they are eager to sell them. Salespeople are often most motivated to sell near the end of a fiscal quarter or during a promotional sale. Negotiating when they are not especially busy is also ideal. Finally, RV shows are a great place to negotiate, especially on the fist and last day of the show. If there is a local RV show, chances are good your local dealer will be there. If you have already made contact, it's a great place and time to negotiate.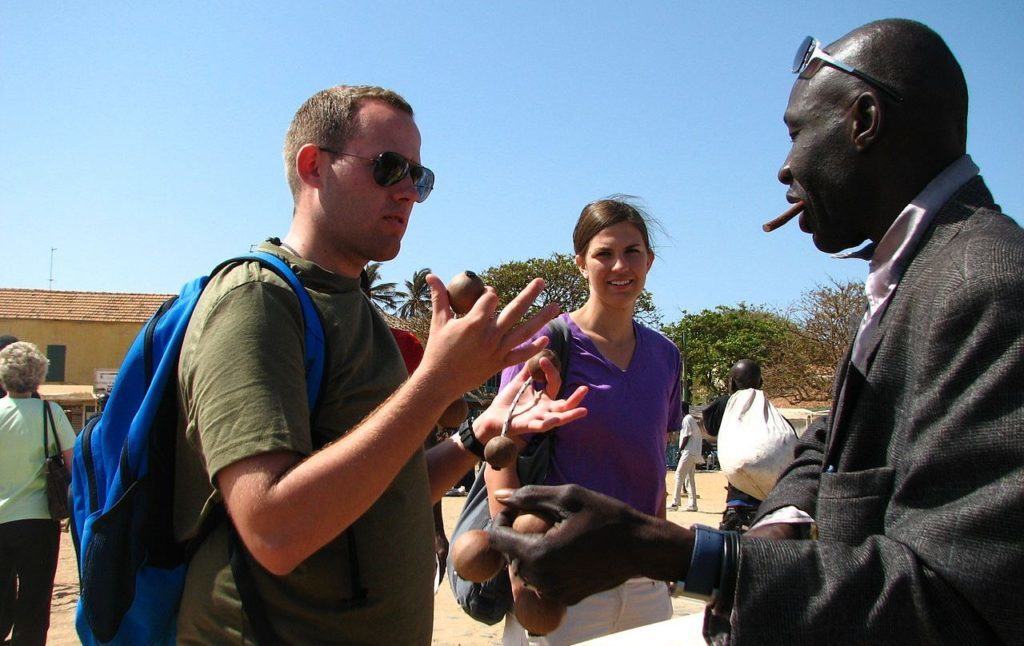 Negotiate and get the best price
Your goal is not just to get a price you are happy with, but to get the best price you can. If you are prepared, you should have written down the price you want to pay for the Trailer you want to buy. Bring that with you along with the MSRP and the dealer's original price. It's possible that trailer is gone and you need to consider alternatives. The dealer and MSRP prices give you a relative point to adjust your preferred price.
When you get there, make contact with your preferred salesperson. Seeking them out will gain you a little favor as you are helping them get the sale. Ask if the Airstream you want is still for sale. If it is, ask to take another look to get them engaged. Ask again about the price, chances are decent they will make you a lower offer. Without responding to their offer, tell them the price you want to pay based on your research.
Now you are haggling. The key here is to strip away the words and focus on the numbers. Your salesperson has all kinds of tactics to try and justify a given price. Try to ignore all that in your head and respond with statements like "I understand" or "that makes sense" to keep things polite. What you want to do is hear their next counter offer, and then offer your counter-counter offer until you can both agree on a price.
Some tips and tricks for haggling
After they give a counter, try silent thinking for a long while, often they will counter again with a lower price. People hate long silences and will try to break them
Stay as relaxed and friendly as possible while driving a hard bargain, smile, and nod
If they don't negotiate at all, go ahead and head home, it's your strongest play. Tell them to contact you if they change their mind but that you will look elsewhere for the price you want.
If you think you are getting close, try to seal the deal with a half-way between your latest offers.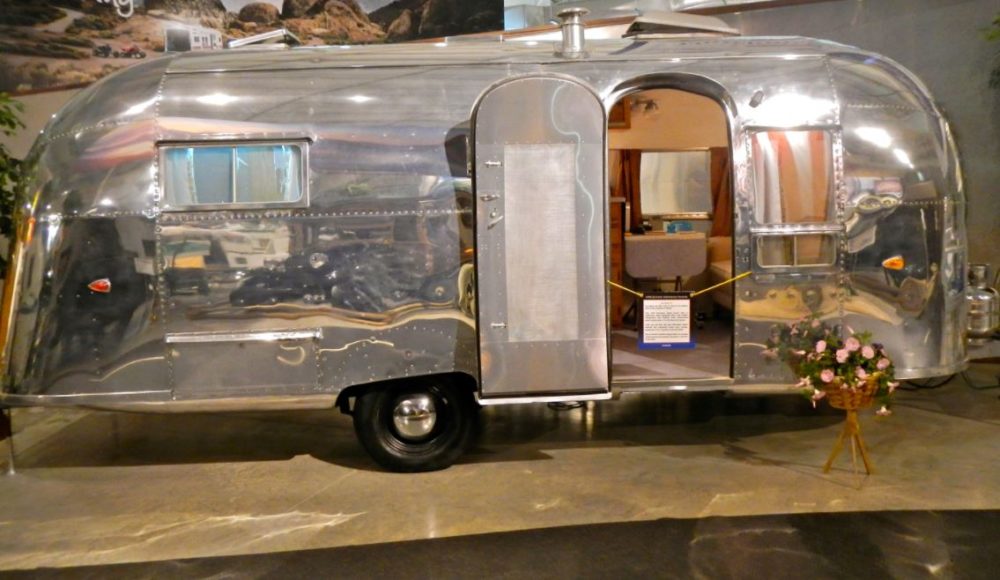 Buying from an Individual Seller
Buying from a dealer is a known quantity. Dealers have common motivations, training, and circumstances. Individual sellers are a mixed bag. Some could be hard up for cash, others looking to make space in their driveway, and some may make a living flipping RVs.
Finding a Trailer
These days nearly anything for sale can be found online. Craigslist reigns supreme for online local classifieds and is a good first stop though it's best to be scam aware while using it. Ebay is also a good bet though it is not as focused on local sellers. There are a number of trailer specific classifieds such as RVClassifieds and RVTrader and even Airstream only sites like Airstream Classifieds. You may find that trailers listed are actually from dealerships rather than individual sellers.
Looking at local trailers has the advantage that you can go and check them out in person. Looking outside your local area has the advantage of a much larger pool of sellers and thus potentially better prices and selection.
Preparing for Negotiations
Unlike buying a new trailer, buying on the used market means if you see something you like, and wait too long, you may well miss out. When looking seriously at used trailers, you need to be ready to buy quickly to get something once you find it. Individual sellers are not likely to hold it for you when someone else is ready to pay.
If you need to finance your purchase, you will likely need to get that sorted out ahead of time. Things are easy if you have a line of credit based on home equity. That means you have ready cash without needing to pay interest until you use it. If you don't have home equity, things can get trickier but it can still be done. Lenders will often charge higher interest for purchase from individual sellers due. Also, it can be a little tricky making sure the loan can be arranged fast enough for the sellers liking.
Researching price is tricky. Since you are dealing with used trailers, MSRP won't tell you much. Airstream prices are not as commonly tracked and condition, rarity, and other ephemeral values can impact price. There are sites like NADA that offer price guides. Many of the classified sites also have price lookups like this one based on their listing history. Keep in mind they are rough guides based largely on past sales. Ultimately the price is what you and the seller agree it's worth.
Negotiate and get the best price
The good news here is that you are likely not dealing with a trained salesperson. The bad news is that means negotiations can be unpredictable. Most of the haggling tips above are going to apply. Walking away from the deal is a little less reliable. Some folks have a set price and just don't want to negotiate. Walking away won't likely change that.
One thing that can work with individual sellers that typically won't with professional salespeople are being friendly. If the seller likes you and thinks you will benefit from the trailer, they may be willing to cut you a little better deal than someone they don't have a rapport with.
It's very important when buying used that you carefully examine the trailer you are buying. All the tips for that are outside the scope of this guide, but if you find problems that the owner didn't consider, that can be a negotiating point in price. Trailers from individual sellers are "as is," you can't take them back and it's almost impossible to get redress for problems you didn't know about. Thus any condition problems you find should be factored into the price.