Whew! 2016, what a year. As South Korea and Brazil impeached their presidents, America elected a one-percenter with a powerful brand name, and the Philippines voted in an Anti-American criminal-killer. Many famous people died including Prince, David Bowie, and Carrie Fisher. Brexit surprised the world, while Russia's interference with U.S. elections didn't. Payton Manning retired from the NFL and NASA announced that Feb 2016 was the hottest month since they've been taking records. Bob Dylan got a Nobel Prize for Lit, while Doctor Li-Huei Tsai and her team discovered that gamma oscillations of light may help cure Alzheimer's disease. Laser Interferometer Gravitational Wave Observatory (LIGO) confirmed the existence of Gravitational Waves, and (my personal favorite) Obama establishes and expands 29 National Monuments, the latest two being Bears Ears in Utah and Gold Butte in Nevada. That's a lot of shock, awe, and disappointment for everyone all around.
But not for us! Hitch and I became nomads and drifted across western America, from our winter stay in Southern California to Arizona then up north toward Montana. We then moved southward through Wyoming, with a side stop in South Dakota, and all the way down to Texas. We visited over 80 locations including National Parks, National Forests, National Monuments, Wildlife Refuges, Native Reserves, and a few State run parks.
Favorite National Park: Capitol Reef National Park
Capitol Reef is a colorful wonderland of geological rock formations. This amazing area even comes with a fruit orchard and a snaking emerald river tucked into a valley and nestled between stone monoliths. Hidden away and deeper into the park there are temples of stone that rise up into a fierce blue sky. Since many places in the park can only be accessed by high clearance 4-wheel drive vehicles, and thus Capitol Reef became my first solitude experience in pristine nature. An amazing experience I will never forget.
Favorite Hike: Bear Lake Corridor in Rocky Mountain National Park
Billions of sunset orange and lemon yellow aspen leaves, eight hard high altitude miles, six sapphire blue alpine lakes, two sore feet, and one serene waterfall: this is the Rocky Mountains Bear Lake Corridor. Although hikers crowded this trail and the air thin, the sweat equity I invested paid off in the form of some of the prettiest alpine lakes I've ever seen in my life. After talking to a number rangers and consulting a few guides, I realized a common theme: you have to hike and hike hard to really experience the Rocky Mountains. That effort paid off, and I would do it again.
Favorite RV Park: Wahweap Campground in Glen Canyon National Recreational Area
The daily price was way too expensive, the wifi was horrible, and pay showers suck. But wow! We got a great view of Glen Canyon's Lake Powell.  To wake up every morning for five days to a fantastic sunrise painting its color on bright cliff faces and rugged buttes, then shimmer off the lake. Yeah, totally worth it.
Favorite Photograph: Horseshoe Bend in Glen Canyon National Recreational Area
Standing on the edge of a sandstone cliff and looking down at the Colorado River. Moving to the edge and then stopping just shy enough to feel the wind push upward. Ignoring the crowds of tourists. Getting the shot. Realizing I'm awfully close to dropping down 3,200 feet to the canyon floor, and that death is sure if I'm not careful. That is why Horseshoe Bend my favorite photograph.
Favorite Thing: Nikon D5500 DLSR Camera
When a strong gust of wind blew my tripod over, and I heard the sick crack and shatter of my Nikon D5300. Never before had my heart sank so low. The fact that my extended warranty just ran out was just a low kick to the groin. For a week, I was without a DSLR camera. We were in the San Luis valley, with access to Great Sand Dunes National Park, with grasslands and wetlands frequented by hundreds of birds. When we reached Sante Fe, I finally got my D5500 (which was deeply discounted due to the fact the D5600 was just released) I was overjoyed and relieved.
Most Amazing Thing: Carlsbad Caverns National Park
Wow! Wow, wow, wow! On our first visit, we took the Natural Entrance Trail and then merged onto the Big Room Trail. We lost track of time and spent nearly 5 hours wandering within this alien wonderland. I was stunned at the size of each cavern and formation diversity. Carlsbad Caverns yields endless marvels for the inqusitive soul.
Favorite State: Utah
Capitol Reef, Bryce, Zion, Arches, Canyonlands, Grand Staircase-Escalante, Cedar Breaks, Dinosaur, Glen Canyon, Natural Bridges, Rainbow Bridge, and Hovenweep. Try saying all that in one breath, let alone visiting all that natural wonder in one month. One stop after another yielded rugged panoramas with dramatic views. The Colorado Plateau is a record of geological time. Stand upon any cliff and let your eyes drift down — you are looking back in time. The furthest back you can go is roughly 1680 million years ago when Earth had a lonely continent, a vast ocean, and single cell organisms were the supreme rulers. Utah is a feast for the eyes and nourishment for the soul.
Favorite App: Google Camera
Just click and drag the mouse to view a 360 near Devil's Tower National Monument
When we visited Death Valley back in February, I started taking 360° photographs, using Google's Camera App, which comes standard on many android phones. The process is kind of involved and the stitching of the images not perfect, but it was the best way I could share what I was seeing. Today there are a number of VR devices which you can view 360° panoramas and videos with.
Favorite Blog Post: Airstream & RV Humidity Management
Although it's not as popular as my husband's article, "Picking a Tow Vehicle for your Airstream," my little humidity article is often found in our top 5 posts. I admit it's kind of wordy, and it even has a healthy dose of math. But its the post also where I keep my notes on the subject and I update it ever so often.
Favorite Emotion: Wonder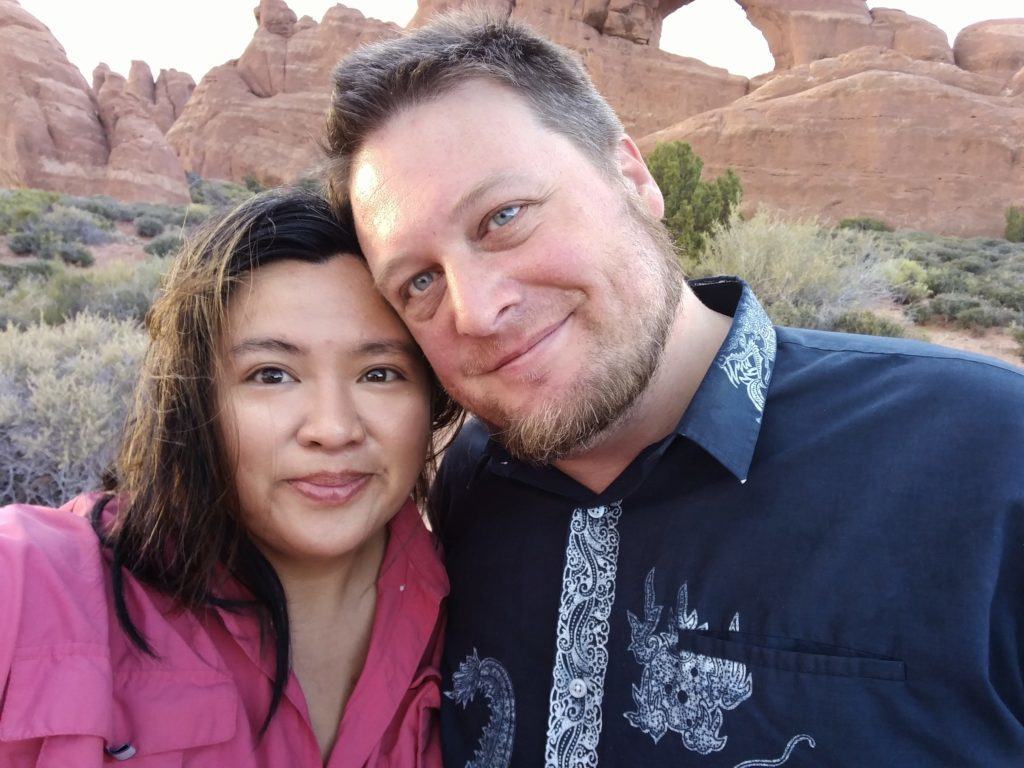 This year I saw many sites that filled me with surprise and wonderment. There are many beautiful, unexpected, and unfamiliar places on this planet and I feel very lucky to view to have visited some of them with my best friend and husband. I'm grateful for this sense of wonder. For this ability and opportunity to wander the land out of curiosity and encounter places, people, and things that strike my amazement and admiration.