When we decided to hit the road, Trail knew she wanted an Airstream. What we weren't so sure about was what vehicle should we tow it with. This led me to do a lot of research, and there is a lot of information out there. Unfortunately, opinions were wide-ranging, and the advice wasn't always clear.
I wanted to try and take everything I learned and help others make this decision with less stress and uncertainty. I hope you find it helpful!
Overview
You have two key considerations: safety, and features. Like a construction site, we are going to adopt the policy of "Safety first." If your vehicle isn't safe to tow the trailer, you should not consider it. Once you meet the minimum requirements, it comes down to what you want to do.
So we will look at safety considerations first, then I will talk about what kinds of vehicles you should consider and the advantages of each.
Safety
Your goal is to match the abilities of a tow vehicle with the demands of your trailer. I'm going to give you the basics up front, then explain the details if you are keen on learning more.
The numbers game
A few key numbers drive the basic question of "Can we tow that?" Let's review them
Trailer – Gross Vehicle Weight Rating GVWR (Maximum Trailer Capacity): This is the maximum safe weight for your trailer and everything you load in it. If you load up your trailer beyond this value, you are not being safe. It consists of the trailers "Dry Weight" or Base Weight and its maximum cargo capacity. Cargo includes all the water in your tanks by the way and that stuff is heavy so be careful about overloading your trailer.
Trailer – Tongue Weight TW (Hitch Weight): This is the amount of weight your trailer puts on the tow vehicle when it is properly hitched. Because trailers are pretty evenly balanced this is nearly always 10%-15% of the GVWR of the trailer.
Need to know your Airstream's weight? Check out this article for the details.
Tow Vehicle – Max Towing Capacity: This is the maximum trailer weight that the manufacturer deems safe for this vehicle to tow. A lot of factors go into calculating this: Engine torque, frame strength, tires, suspension, transmission, and axle ratio. For this reason, you need the towing capacity for a specific make, model, and trim of your vehicle.
Tow Vehicle – Max Payload: This is how much weight a vehicle can carry safely. More than this and you risk damaging the vehicle and creating unsafe driving conditions.
The Simple Equation
In a nutshell, you want a Tow Vehicle with a Max Tow Capacity that is greater than your trailers GVWR. (Max Tow > GVWR)
Provided you don't load down your tow vehicle with lots of people or cargo, this equation should nearly always work out for you. That's because the manufacturers try to design tow-capable vehicles such that they can safely tow X amount under normal conditions. Two people and normal camping gear and this equation should work out just fine. Super simple!
Complications
Some folks will say the simple equation is too simple. Their concern is that the tongue weighs, plus passengers, plus cargo in the tow-vehicle, may exceed the Max Payload of the vehicle even though the Max Tow is greater than the GVWR of the trailer.
It's a valid concern, especially if you are traveling with a big family, or have a lot of gear loaded in the trailer or the tow vehicle. If you have more than a family of two adults and 2 kids and/or are packing some heavy loads, you should check your max payload.
Max Payload > (passengers + Cargo + Tongue Weight)
Towing Packages
Your tow vehicle needs to have a towing package. Often vehicles you buy will already have this, but they can be added after the fact by a mechanic. A tow package should always include the following.
Hitch Reciever: The hitch receiver should be welded to the frame of the vehicle. You insert your ball mount into the hitch receiver and that secures the hitch itself. A ball mounted to the vehicle's bumper is not good for towing an airstream.
Brake Controller: This device syncs the brakes on your tow vehicle with the brakes on your trailer.  Don't tow without one of these.
Optional Stuff: Vehicles meant to tow heavy loads will often have special gearing, suspension, tires, and other elements that enhance towing ability. They are factored in the Max Tow Rating. They are not essential in and of themselves.
Type of Tow Vehicle
There are three basic types of vehicles built for towing: Trucks, Vans, and SUVs. Nearly all of them are built on the same frame that trucks are built on. So their bones are the same, but the skins and guts are different. Each has its own advantages, disadvantages and considerations.
Trucks
Trucks tend to be the gold standard for towing. They will have the highest Towing Capacity and can tow the widest range of trailers. Trucks will also be the cheapest of the three primary options pound per pound. Modern trucks come in a nearly bewildering variety of sizes and options and you could fill a book with truck vocabulary.
Most trucks made for towing include 4WD which makes them great off-road vehicles when you are not towing. If you want to do some backcountry camping where your Airstream won't go, a truck makes a lot of sense. They are also good if you want to haul around heavier gear as they tend to have the highest Max Payload. But remember, if plan to haul around motorcycles or a lot of tools, pay attention to that Max Payload.
For our 30′ Airstream International Serenity, we went with a Ram 1500 Laramie V8. It did a great job towing for 3 years and took us on all kinds of awesome back country roads.
You may hear folks talk about 1/2 ton, 3/4 ton, and full ton pickups. These are largely archaic terms, all full-size trucks can carry far more than a ton these days. What you really care about are the Max Tow and Max Payload numbers. Large luxury cabs will tend to cut down on Max Towing and Max Payload.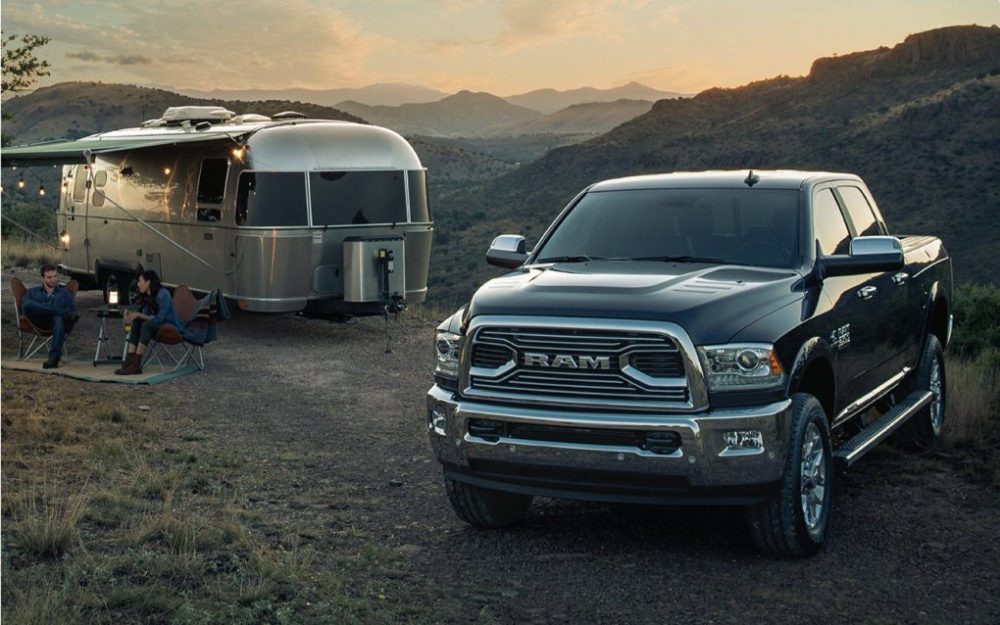 Vans
Not everyone thinks about vans for towing, but they have some advantages over trucks. The big one being that they have a larger cabin. You can use it to transport more passengers or larger cargo items. They can also be used as a mini RV in and of themselves, allowing you to park your main trailer, then do some day camping out at remote spots where your trailer may fit such as in an urban or suburban area.
Cargo vans are generally set up for towing, though not always. Passenger vans sometimes are, but typically are not. The biggest vans can tow large Airstreams, but it can be a close call, and that means you need to pay closer attention to the Max Payload value, especially if you have more than two passengers or a goodly amount of gear. Adding passenger seats and passengers can add a lot of weight.
SUVs
Airstreams are light enough that most of them can be towed with the right SUV. It needs to be an SUV that was designed for towing, typically, these are the SUVs built on a truck chassis. The biggest advantage of an SUV is their comfort. They typically have room for a full family to travel in style with great sound, tv screens, and full climate control. That can be a real blessing on a long drive.
The catch is that you need to be extra careful of the Max Payload of SUVs. They are heavy, to begin with, and they tend to be owned by large families, which often like to carry a lot of stuff. Packing it to the gills and towing a load right at your maximum may well overload the vehicle. Finally, not all of them have very much cargo room compared to a Truck or Van. If you are thinking about being a full-timer, this can be more of an issue than if you are just camping.
A bonus is that SUV's tend to have much better safety records than Trucks and Vans. They are built for families and include every airbag imaginable. Newer SUVs tend to be equipped with collision sensors, 360 cameras, and other features that help you avoid accidents.
Summing up
Trucks: Best at towing, Many options, Best value, Least seating
Vans: Most storage, Versatile, Watch your Max Payload
SUVs: Best safety, Most comfortable, Least Storage, Weakest towing, Most Expensive, Watch your Max Payload
Diesel vs Gas Engines
On most of these vehicles, you can get them with either Diesel or Gas engine. These days the differences are smaller than it used to be but it is worth some consideration. Neither is a bad choice. Here are the pros and cons of Diesel Engines.
Pros
Better gas mileage
Longer engine life
More torque (pulling power)
Cons
Higher maintenance cost
Not every gas station has it (most do)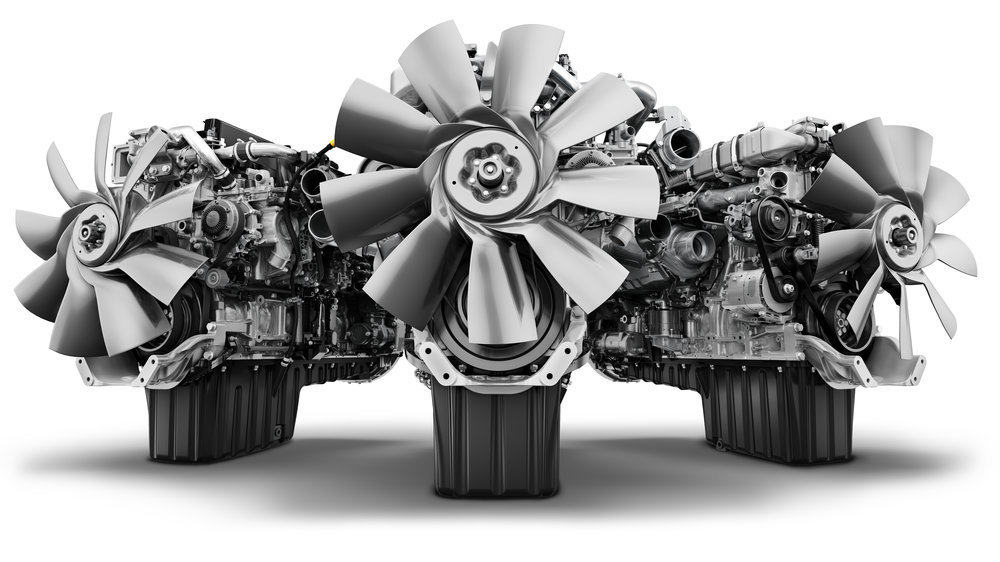 The Right Hitch
It is very important you also pick the right hitch for your Airstream. It must be a weight distributing hitch and it needs to be adjusted properly. Check out our Hitch Guide here.
Other Goodies
After you get the Tow Vehicle and Hitch, there is a lot of other essential gear you will want to have for camping. If you're curious, here's our Airstream Toolkit.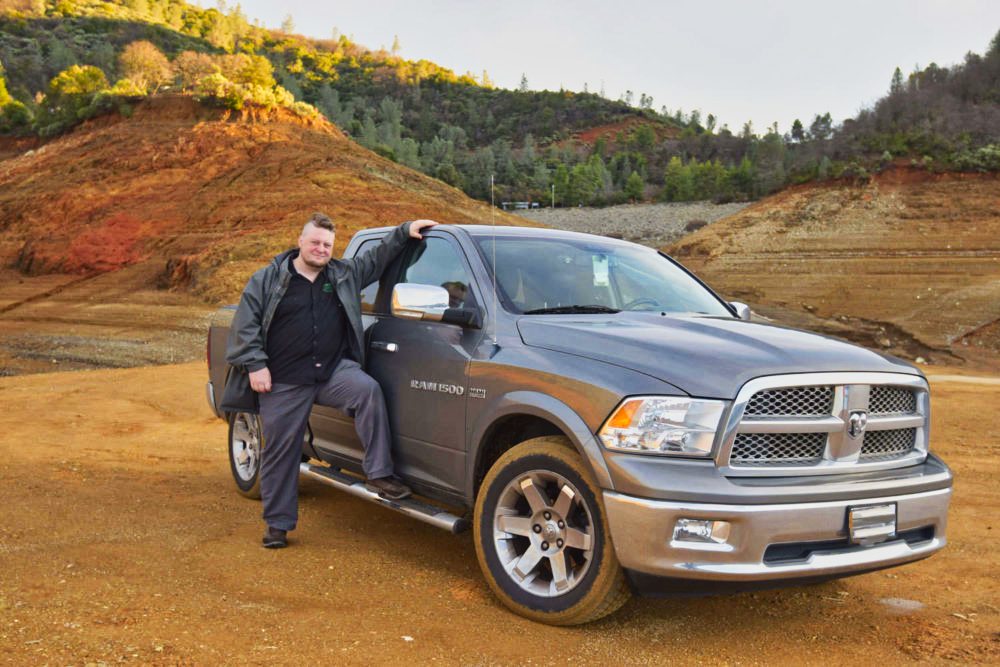 Go Questions?
Please feel free to ask any questions you might have. The more details you give me about the trailer and tow vehicles you are interested in the more accurate an answer I can provide.