Admittedly, as an Airstream owner, I'm biased on the topic. I love my Airstream. So, for me, It absolutely is worth what I paid for it. But I will tell you, in all honesty, that might not be true for you. Hopefully, I can help you figure out ahead of time if it's the right purchase.
Durability Considerations
The biggest reason I'd recommend an Airstream is their durability. The aluminum body of an Airstream can last you a lifetime. While the wheels and trim and appliances may give way eventually, the body and frame, if cared for, are far more durable than the materials other trailers are made from.
With other brands of trailers, leaks are inevitable before long. With an Airstream, they happen but are the exception rather than the rule. NoAnd no leaks means all the components inside the trailer are more likely to last.
You can watch the process of Airstream construction here: How it's made – Airstream.
Mind you, you could buy 4 of the cheapest trailers for the price of one Airstream. Personally, I tend to prefer high quality, higher priced products. If you do too, then you will probably be happy with the Airstream as well.
Space Considerations
Frankly, Airstreams are not a good deal in this respect. Not only are Airstreams more expensive than most trailers, they are also generally smaller. You won't find slide outs, overhead bunks, or even much storage space. They are for folks who want to travel pretty light. They make great use of the space they have, but there isn't all that much of it to go around.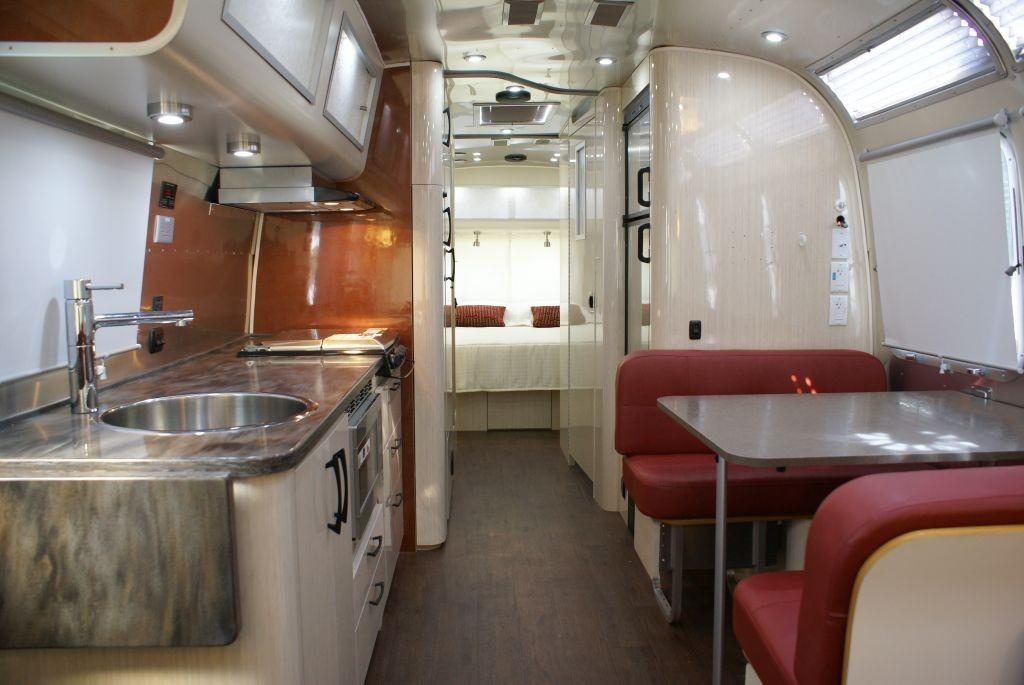 Driving Considerations
The smaller size of an Airstream does have advantages. They have a low profile and a streamlined shape. This makes them more stable to tow and lighter weight. It also lets them get under lower bridges and into tighter parking spaces. Even for other trailers their size, they are lightweight. This means you need a less powerful tow vehicle than with other trailers.  That in itself can be a money saver that helps offset the cost.
Style Considerations
Airstreams are not entirely unique in design. There are other boutique trailers with similarly inspired design aesthetics. But most of those also come with Airstream level pricing. They are the only mass-manufactured trailer with an aluminum body and cool retro-future styling.
Furthermore, Airstreams often have interior decor that is more refined and upscale than other brands. Many trailers are designed to look like an ostentatious man-cave or a country kitchen. Airstreams are usually going for something more subtle and more sophisticated.
If you want to check out the history of Airstream styling, Living the Airstream Life is a great book.
For my wife, this was important, for me, not so much, but it is something I respect about the brand and the more time you spend in your Airstream, the more you come to appreciate its beauty and the effect this has on your day to day attitude.
Brand Considerations
Speaking of brand, that accounts for some of the steep prices. Airstream is an old company, an American company, and they have a long track record of making high-quality trailers. Airstream is also famous for its rabid fans. If you buy one, you pretty much get to be an instant part of the international Airstream family. It's hard to put a price on that, but I can say it's something unique that I really do like about owning one.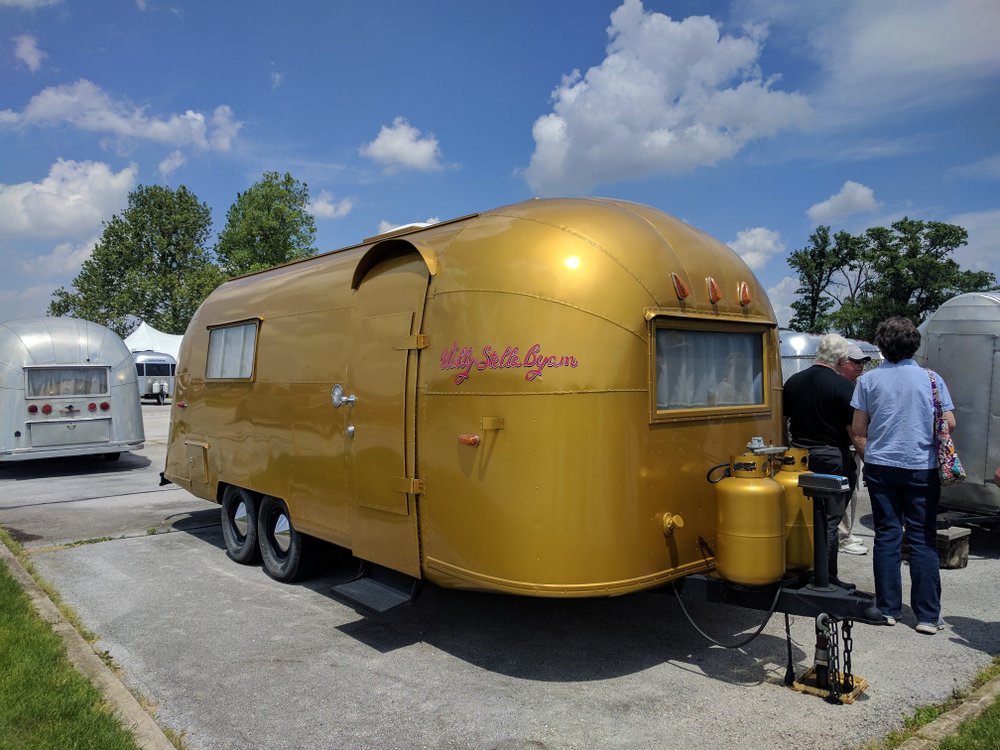 Resale Considerations
If you buy an Airstream, and take decent care of it, you can be pretty sure to get a good portion of what you paid back if you sell it. Airstreams hold their value better than any other brand.
Like a car, if you buy a new Airstream, it loses a portion of its value the moment you take it off the lot. Similarly, if you buy one used, you can save some money and sell it a year or two later for almost the same amount. If you are savvy, you could even make a profit.
If you want the best deal possible, check out our article on negotiating for a great price.
If you really want the best value, a used airstream in very good condition is hard to beat. But if you do go new, you can expect it to hold its value far better than other trailers, especially if you take good care of it. We sold our first airstream after 3 years of full-time travel and we only suffered about a 10K loss from the purchase price, around 15%.
Equipment Considerations
Airstreams do come with pretty nice third-party equipment, but frankly, you could buy a cheaper trailer and install top of the line range, fridge, and so on, and still pay less overall.  It's not the biggest consideration, but if you don't want to muck about with customization, Airstream is the way to go for quality components.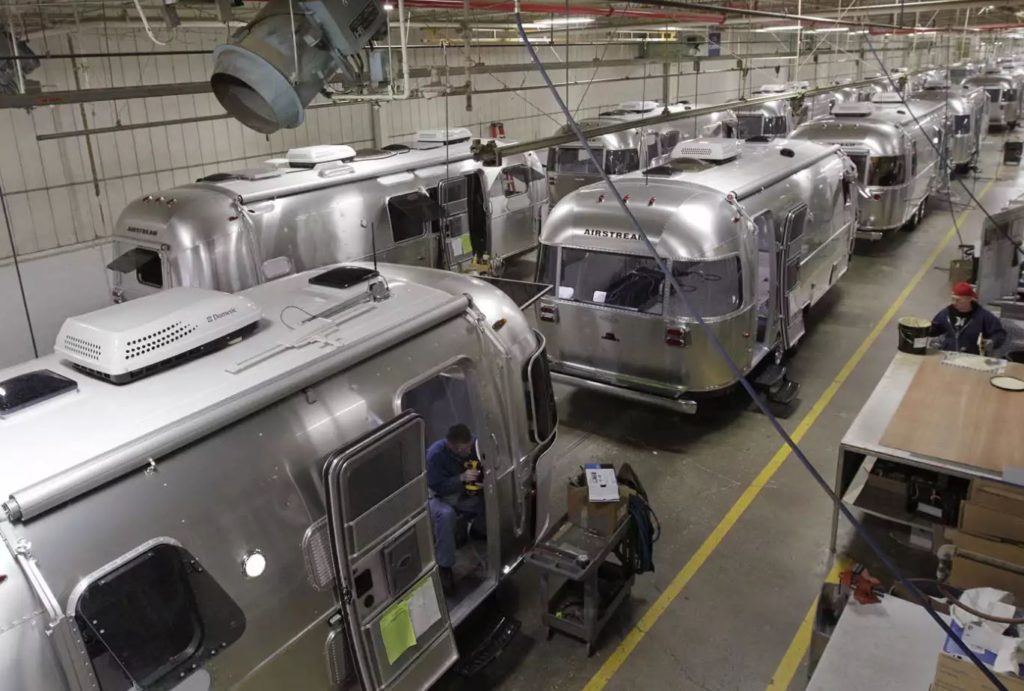 Bottom Line
It's really the aluminum frame and skin that makes an Airstream rather expensive, and that is what makes them worth that expense. It is what makes it easy to tow, and what allows it to last a lifetime. It's that durability that makes them so desirable on the used market.
Ready to live riveted – Airstream style? This great book: How to Buy an Airstream can get you started.
If you want the best, most reliable mass market trailer you can buy, then Airstream is worth the price. The more you plan to use it, the more it's going to be worth the money.
If you want the very best value proposition, then buy one that is gently used. You will save a chunk of change, and you can be sure you can sell it in the same condition for pretty close to the same price.