If you are looking for Airstream resources on the internet, you are in luck. Rivet Heads love their trailers and as a result, there are many great communities online who have created lots of fantastic resources.
Community
This is the largest airstream group on facebook with more than 14K members. The posts are almost all advice and expressions of joy for airstream ownership. If you use facebook and want to see some airstream love in your feed, join on up. Be aware there are rules in place to keep the discussions focused on Airstreams and free of spam or fighting between members. They do a great job keeping it positive and helpful.
Wally Byam Caravan Club International
Wally Byam is pretty much the father of the Airstream brand and he was dedicated to a life of adventure and travel. His Airstream caravans are the stuff of legend and this spirit lives on in the WBCCI. One of the primary activities of the club is arranging for Airstream caravan events. The club is divided into regional chapters, each with their own events and website. The WBCCI site has a number of informational articles, maps and other goodies you may find handy. You can read their magazine on the site as well.
If you are looking for help from the community or just want to chat about Airstream stuff, Air Forums is a good bet. They are the largest and most popular Airstream Forum site on the net. Searching their history of posts can turn up innumerable bits of advice on nearly any make or model. And you can always post a new question and get answers from folks who have decades of Airstream experience.
Information
Airstream's official website has a number of useful features beyond checking out the newest models and getting in touch with a dealership. They have some great historical information about the company, as well as a historical archive of airstream manuals and documentation. If you want to know the exact specifications for older and newer models, it's a great place to go. You can find those under the Service section of the website. Airstream is also very responsive to contacts made through their website and I've had quite a few questions answered this way when doing research for articles. It is also one of the best places to look for service centers that will do warranty work.
This site is dedicated to vintage airstreams and has a few really nice features. One that I really like is the photo archive where you can find pictures of specific make/model/year airstreams. They also feature a lot of how to articles and other useful resources for those looking to buy or work on a vintage airstream. It seems to be the central hub of vintage Airstream Enthusiasts.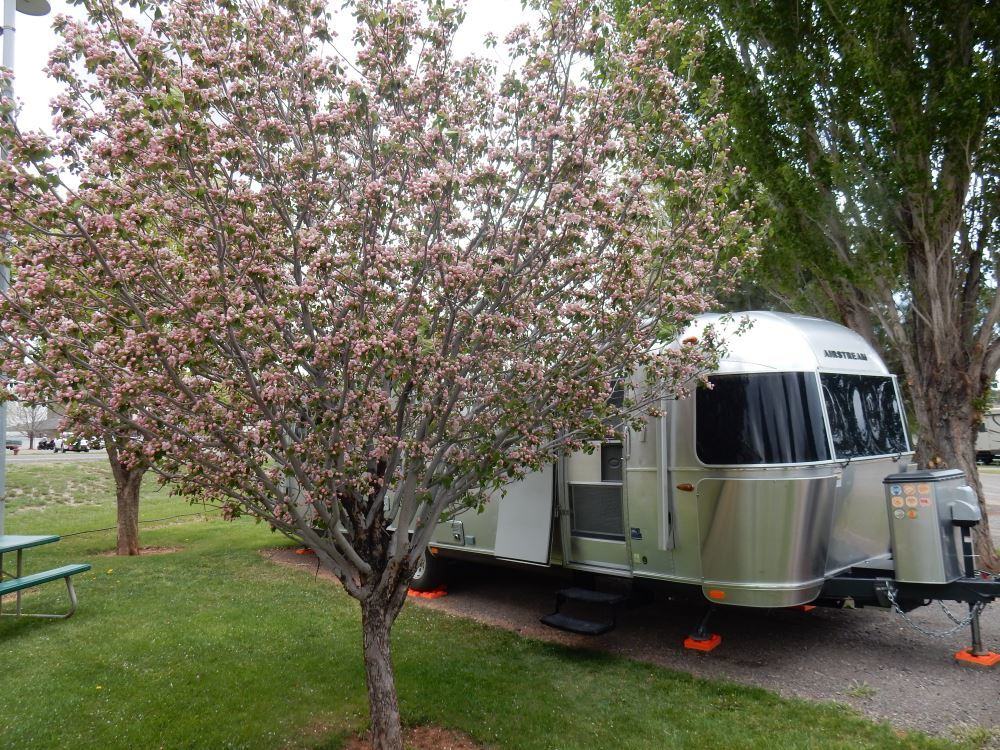 Shopping
If you are looking to buy or sell a used Airstream this is the place to start. There are always new ads going up and the search features are easy to use. Even if you are not looking to buy or sell, it can be a lot of fun just to browse the adds looking at various models and customizations that people have done on their Airstreams. Also, if you are looking for pictures of older airstreams, this site is a bonanza.
This site is part of a larger RV parts network and has a large selection of parts, as well as Airstream themed decorations and accessories for sale. If you want an airstream branded dog bowl, a replacement tail light, or an airstream Christmas ornament, you can find it here.
While they are not exclusive to Airstreams the bulk of their offerings are Airstream related. For variety and quality, I like them a bit better than Airstream Supply. In addition to selling refurbished and reclaimed parts, they also manufacture their own replacements for parts that commonly break. As a result, you can get some very hard to find pieces at a very reasonable price. They also are a great place to shop for Airstream themed gifts.
If you want to find something unique for yourself or another Airstream lover, Etsy has a lot of offerings from craftspeople all over the world. You can find things that are truly unique and wonderful there and Airstreams seem to appeal to folk artists and other generally creative people.
Pictures
If you want to find cool pictures of airstreams, this link is your best bet. Flicker is great at highlighting the coolest and most interesting images for just about anything. It tends to be better than a google image search in finding fun stuff to look at or inspire you. That said, if you want to know what you are looking at, Vintage Airstream and Airstream Classifieds are great resources.